The Advantages and Disadvantages of Both Cloud Based POS and On Premises POS Systems
There are dozens of different software options for a retailer to choose from when it comes to their point of sale (POS) system, all with different features and options. It can be difficult to find the top options for YOUR specific retail business. Start narrowing down your list by first deciding whether or not you want a cloud based POS or an on premises system.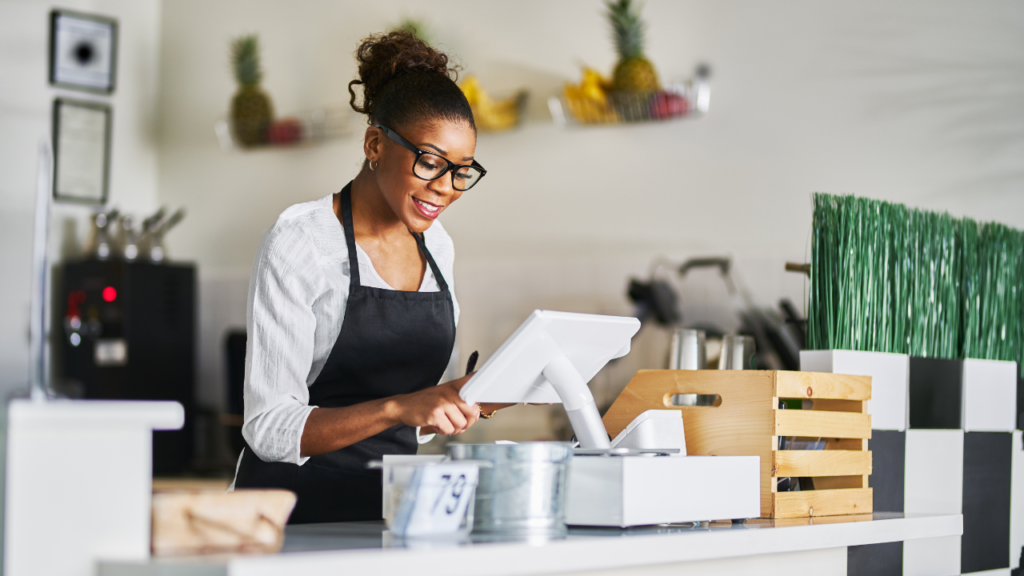 Cloud Based POS
It's exactly what it sounds like – a point of sale system that uses the cloud to store and maintain your data. This gives a retailer access to their data from essentially ANY device, including mobile phones, from anywhere in the world (as long as there's a wifi connection).
Some examples of well known cloud based POS software are Global Payments POS for Retail (known as Heartland Retail in the US), Global Payments POS for Restaurant (known as Heartland Restaurant in the US), Shopify POS, and Vend by Lightspeed.
Advantages
Seamless omnichannel operations is the number one advantage of a cloud based POS system. Because the program is wifi based, this makes it easy to integrate an online store with a retailer's brick-and-mortar location(s) to ensure data, such as inventory numbers, is kept up to date at all times!
Most, if not all, cloud based POS systems are on a subscription model, making this option cost effective for retailers on a tighter budget. Instead of one massive lump sum up front for their software licenses and add-on products, retailers pay a lower month-to-month payment for the duration of their contract.
Cloud based POS systems are typically out-of-the-box solutions, meaning retailers can get started on their program almost immediately! The user friendly interfaces also make it simple for ALL employees to learn!
Disadvantages
Being an out-of-the-box solution is both an advantage AND a disadvantage, as this also limits what a retailer can customize on their program. With these POS systems, a retailer will usually be limited to the features it comes with, and maybe some upgrade features available through the manufacturer.
Having a subscription model is also both an advantage and a disadvantage. When a retailer does a month-to-month payment plan, they don't own their licensing. Their licensing will only stay active for as long as they're making payments, meaning they could become unoperational if they fault on it in any way OR their contract expires without a renewal in place.
The cloud is vulnerable to cyberattacks more than a physical hard drive would be. While there are SO many layers of protection implemented in the cloud, it can still be at risk. If you do go for a cloud based option, we recommend backing up your data to a hard drive as well, JUST in case!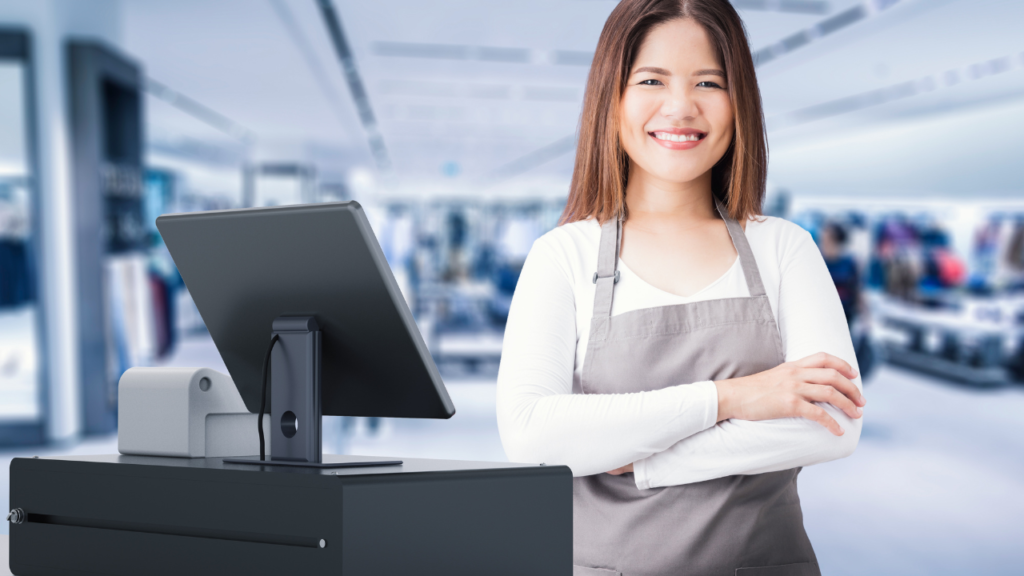 On Premises POS
This type of POS system is a physical data program involving hard drives and physical servers within the vicinity of your POS station. This gives retailers peace of mind that their data is secure and at arms reach at all times, even when there isn't a wifi connection.
The number one example of an on premises POS is Retail Pro.
Advantages
Typically, on premise POS systems are more tailorable to a retail business' specific needs, with tons of feature add-ons ready available and an open API for tech savvy code writers to write custom features of their own. While they are more complicated of a system than a cloud based POS, they also offer a massive selection of options that will help a retailer drive their business forward!
A retailer owns their licensing! Since they pay a lump sum upfront for their licenses, they belong to the retailer once they are activated. This means if a retailer decides to stop paying any kind of subscription fees, such as support and maintenance, they can still operate their store with their active licenses.
Retailers don't have to rely on a solid wifi connection to obtain their data. In fact, they can be completely offline and still be able to access the information that they need and operate their retail store!
Disadvantages
These robust systems are usually costly up front for licensing and set up. While this is a disadvantage at first, in the end, it does save a retailer money, as they can easily expand their licensing as they grow, rather than change to a completely different system altogether.
A retailer will need a separate integration program to link their brick-and-mortar location(s) with their online store. Luckily, these are easy to come by with LOTS of different integration partners available for nearly any POS system in the industry.
Without implementing a separate cloud based data back-up system, a retailer will need to be at their work computer in order to access data. Since everything is stored on a physical hard drive, a retailer can't access this from any device.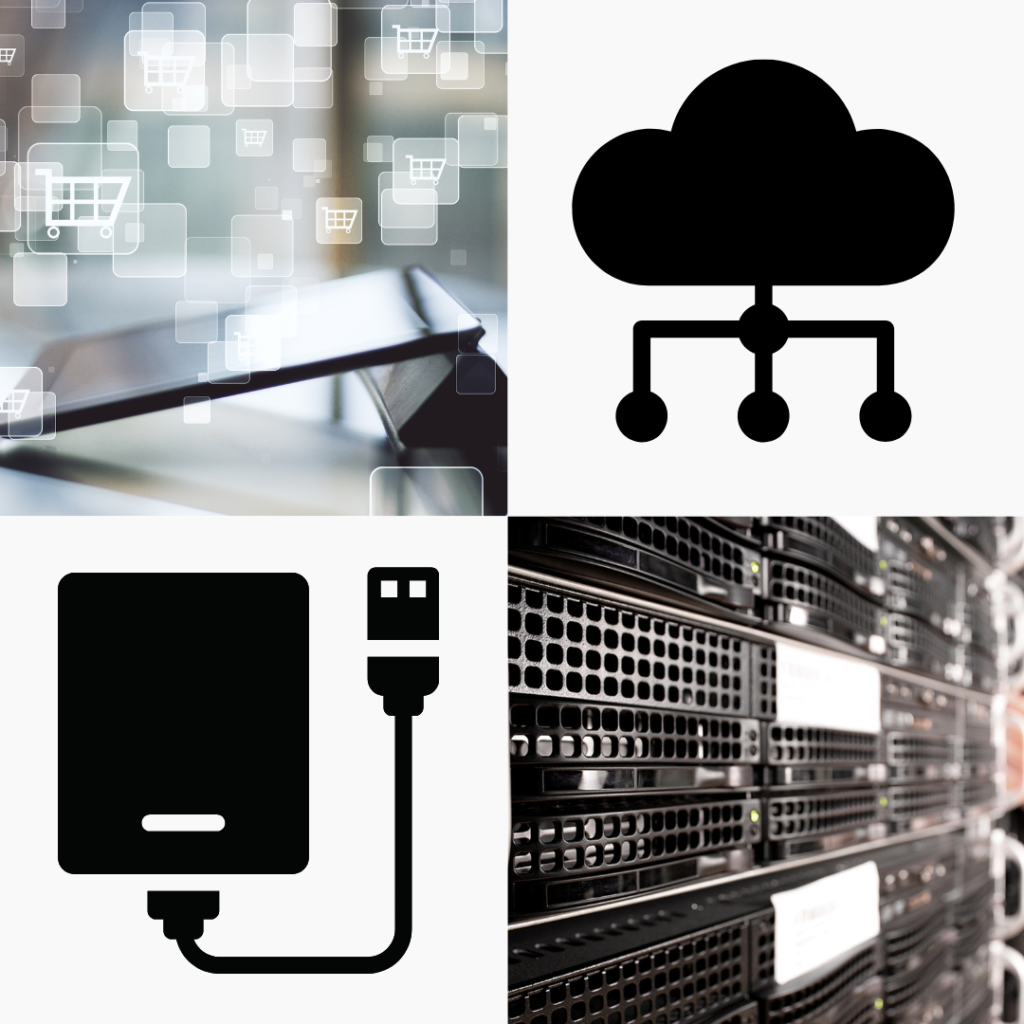 Still not sure which system would be best for you? We can help! The team at Canadian Retail Solutions will take the information you provide about your business needs and goals, and then guide you towards the software that best suits you! From there, we can also assist in any additional integrations, plug ins, accounting software – you name it! As your Retail Operations Partner, we handle ALL things retail tech!
Book a free consultation