Is your inbox holding you hostage? Do you have 2000+ unread emails? Are you using your inbox as an assistant?
This week on The Wealthy Retailer® podcast, Dan shares his best tips to turn your inbox and your email platform into a high performing super-assistant. He shares the EOS® model and the 4 D's to managing your inbox – Do Now, Delegate, Do Later, or Delete – as well as his own personal strategy on emptying his inbox every day.
As you listen through the podcast episode, check out the documents below, as Dan mentions them in his discussion!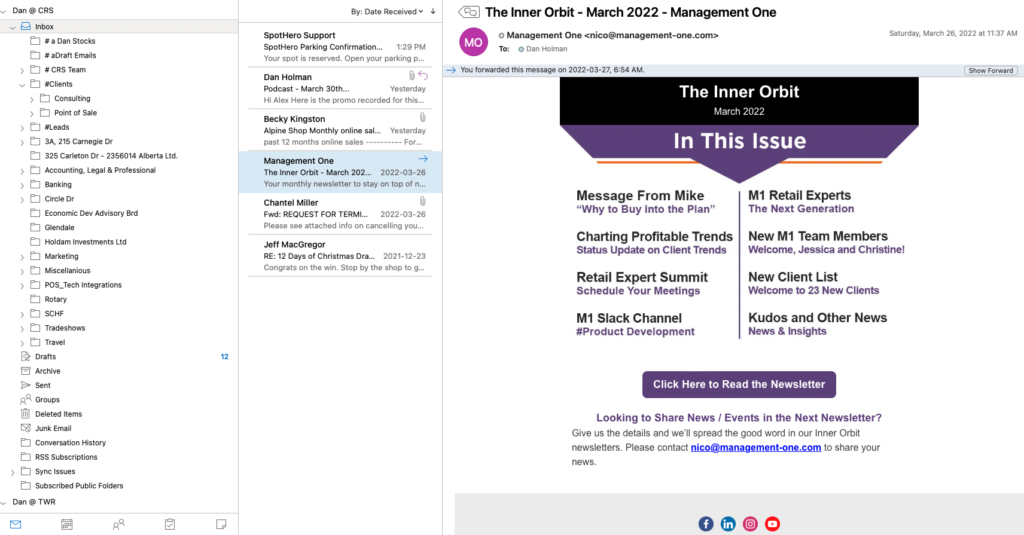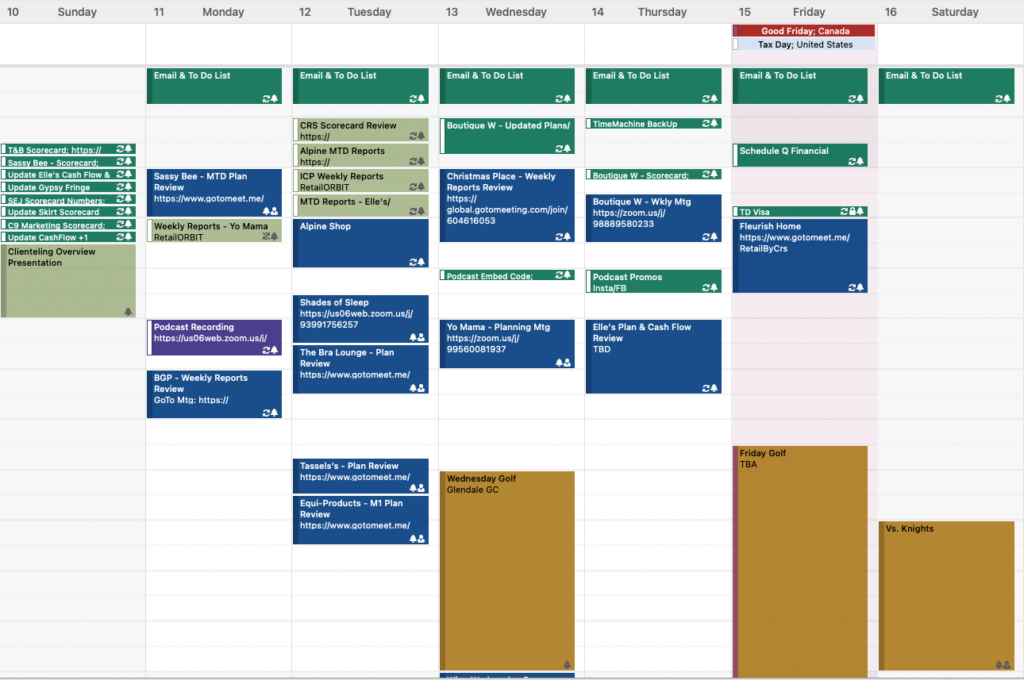 The Wealthy Retailer is hosted by Dan Holman. Join him as he discusses all the important topics in and around the retail industry, as he chats with retail experts, retail owners, and more!
Sign up for the weekly newsletter! Every week, we curate the independent retail news of the day to keep you better informed. You'll also be able to stay up to date on current retail trends, technology, the latest podcast episode, and more!
Sign up here: retailbycrs.com/newsletter
This podcast is brought to you by Canadian Retail Solutions. Since 1991, CRS has provided comprehensive Point of Sale (POS) retail software support and training, along with inventory management solutions to empower retailers in Canada and throughout North America. If you are looking for new tech solutions in your retail environment, or are getting ready to launch your new operation, contact us today!
Remember!!
Canadian Retail Solutions exist to make Retailers BETTER!