A Quick Recap of this Year's Show!
The Trends Apparel Show is the largest and most successful wholesale apparel, accessory and footwear show in Canada. Being the very first show of its kind, Trends Apparel was launched by the Alberta Men's Wear Agents Association and has run a yearly show since 2002 – each show evolving from year to year.
This past weekend from Sept 9 – Sept 11, Canadian Retail Solutions hunkered down as a Retail Operations Partner exhibitor at the show in Edmonton, Alberta, and as the first trade show we've attended since the pandemic restrictions have lifted, we were thrilled at the turn out (especially compared to last year's show, when the restrictions were in full force).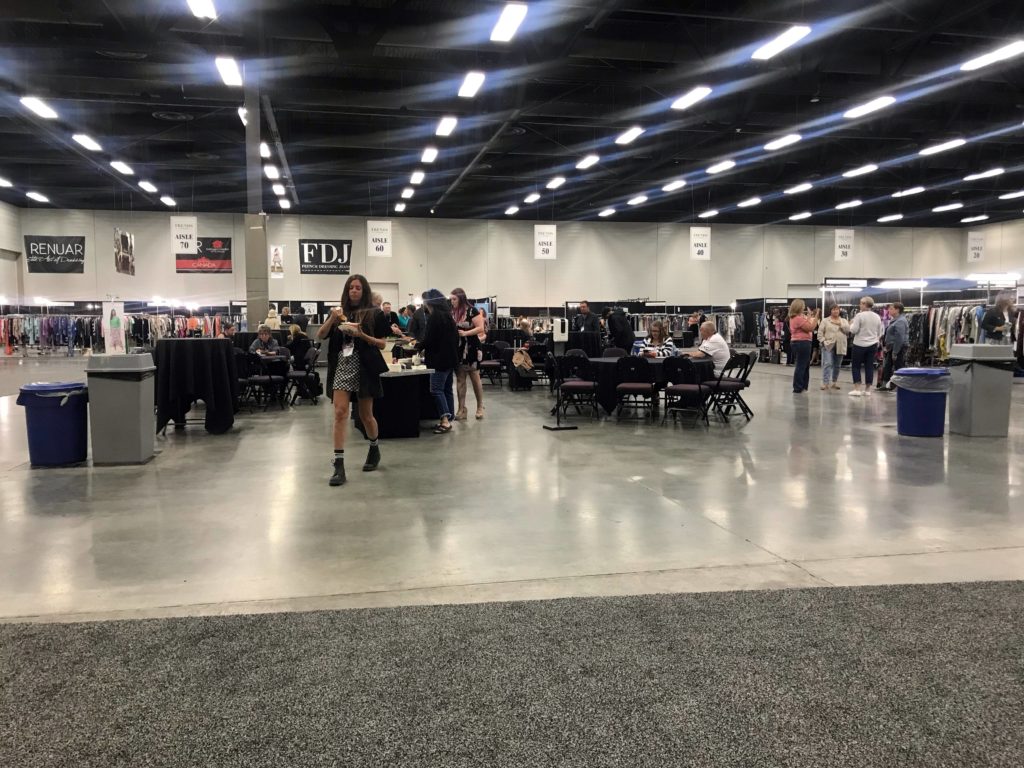 Our General Manager (and fearless leader) – Noah Tavares – set up in booth 60 for all three days, and was in the center of the action being right next to the social area and bar! In this prime location, Noah ran into some very familiar faces, as some of our retailers were in attendance, as well as met some brand new ones who are ready to take their retail technology to the next level!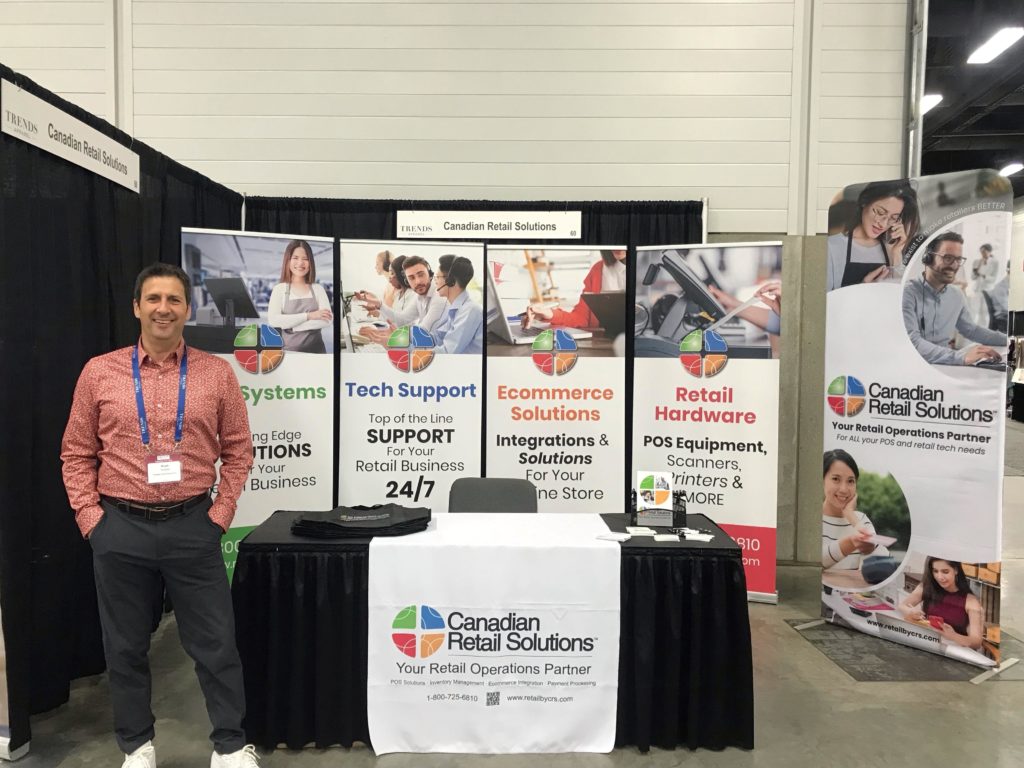 Alongside the Canadian Retail Solutions booth, there were TONS of amazing brands and sales representatives showing off their inventory – we're talking more than 150 representatives showcasing over 1,100 brands! A lot of these brands were big names we already know and love, but some were smaller names still making their way into this world, and that was really exciting to explore!
One thing we were SUPER excited about launching this past weekend was our trade show marketing overhaul! The team at CRS had been collaborating diligently with each other in the weeks leading up to the show to redesign and print a whole new booth set up! Our redesign was aimed to be modern and eye-catching, yet simple and informative. I think it's safe to say that we achieved our goal!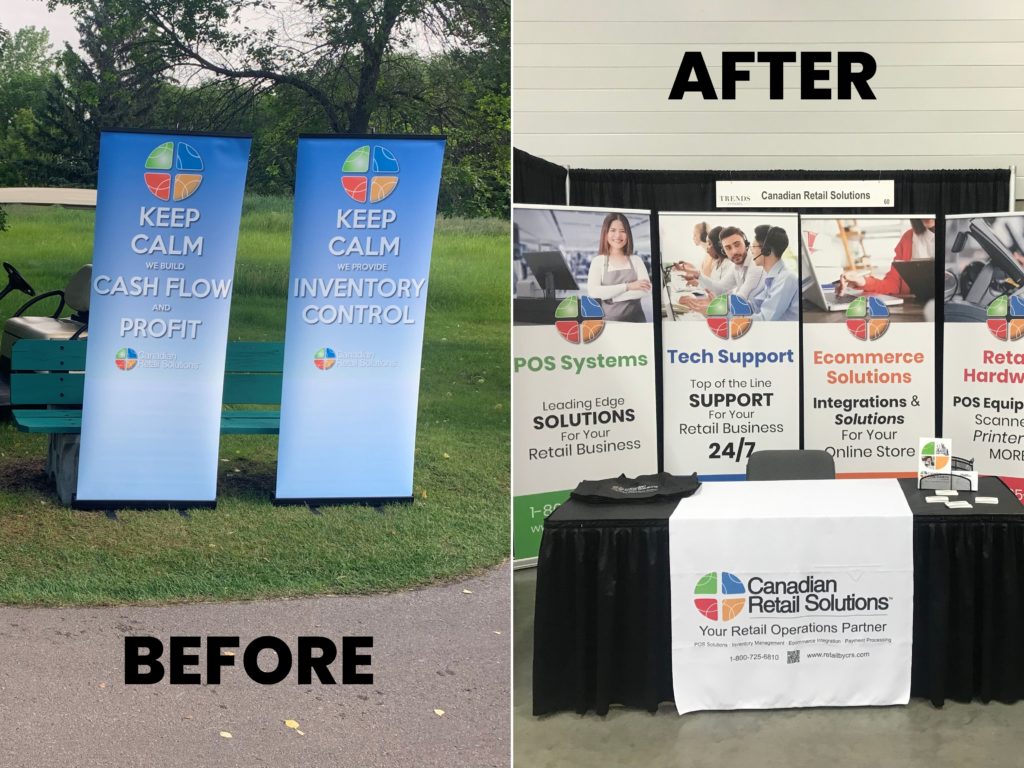 The Trends Apparel Show was an awesome opportunity for retailers to network with other retailers and wholesalers, as well as get to know some brands and companies that are new to the industry. It was also a great opportunity for those new brands and companies to gain exposure and brand awareness, as well as get their products on the shelves of other stores.
If you couldn't make it to this year's show, we highly recommend getting yourself registered for the next one, even if it's just to shop around! Being surrounded by like-minded people in an industry we're so passionate about was worth it in itself (and the brand exposure was a major added bonus)!